Communication is the common thread that weaves ideas together, and writing is the needle that pulls the thread.
Or we could say, quality communication through writing is important, a skill that spans every field and industry. The key to quality communication is organization, keeping track of various points, counterpoints, and background research. This can be challenging to keep straight, so let's talk about some better organizing structures for writing.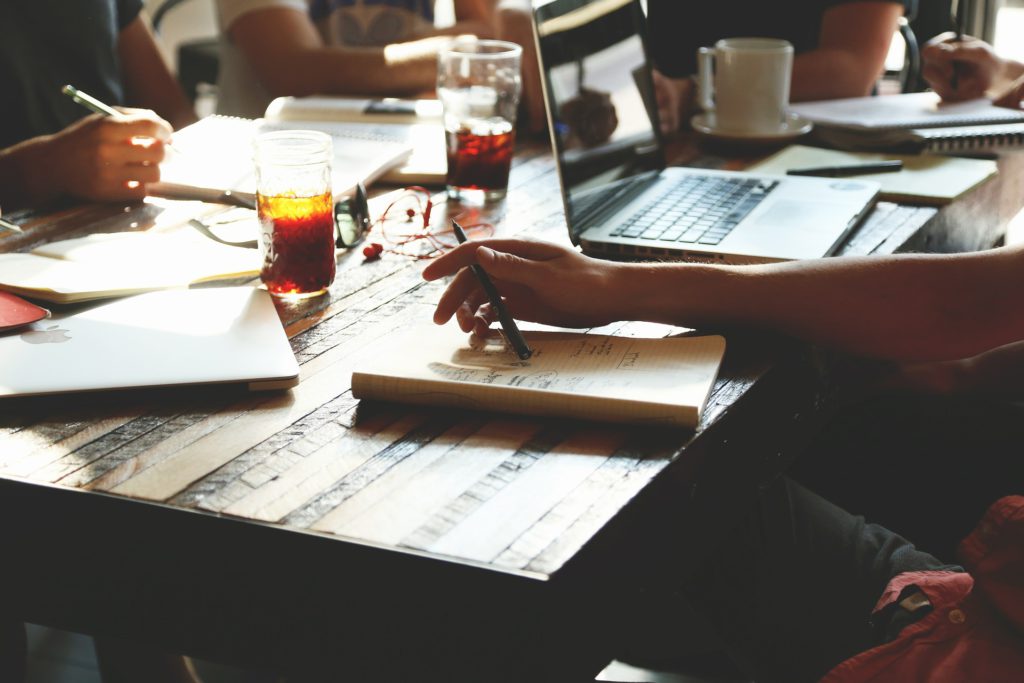 RamSync: The Writing Companion for Authors
Just as a sentence is made up of smaller components like subjects, predicates, and nouns; larger written works are made up of similar building blocks. We will take a look at how RamSync can help you organize these smaller building blocks.
RamSync gives authors unparalleled control of any sized sub-component of an article, story, or piece of research. With RamSync, ideas, topics, and scene components are easily built and visualized side-by-side while staying perfectly connected.
Some call this a digital Zettelkasten, a personal knowledge management system, or even their research database. For us at RamSync, it's just another Tuesday of connections!
A Novel Deep Dive
In this post, we are going to focus on just one type of writing: fiction novels.
Novels present a perfect storm of complexity, intertwining background research with character development and an evolving story arc. A blank canvas opened up for your creativity. With all of these components, just beginning is often a daunting task. However, in spite of the complexity and potential for creativity, there are basic structures and building blocks which can guide you along the way.
We are going to apply those structural components to the creativity already buzzing around in our heads.
Most story archetypes can be broken down into acts and scenes. Scenes generally have actions, reactions, and decisions (or hook, development, and climax). Acts are made up of one or more scenes in the same 'scenery'. These components all build upon each other and often switch between one arc to another. This means authors have a lot of pieces to juggle and novel writing can get messy fast.
This is where RamSync comes in, allowing you to see all of the pieces at once. Since it is often easier to show than tell, let's start writing a novel together! I've always had a soft spot for a good sci-fi adventure story, but your story can be about anything you like.
Tying it all Together
Now that we have our individual components built, we can add more connections to reveal how everything ties together. Connections build bridges between ideas, and place critical building blocks at our fingertips at each stage of writing and story architecting.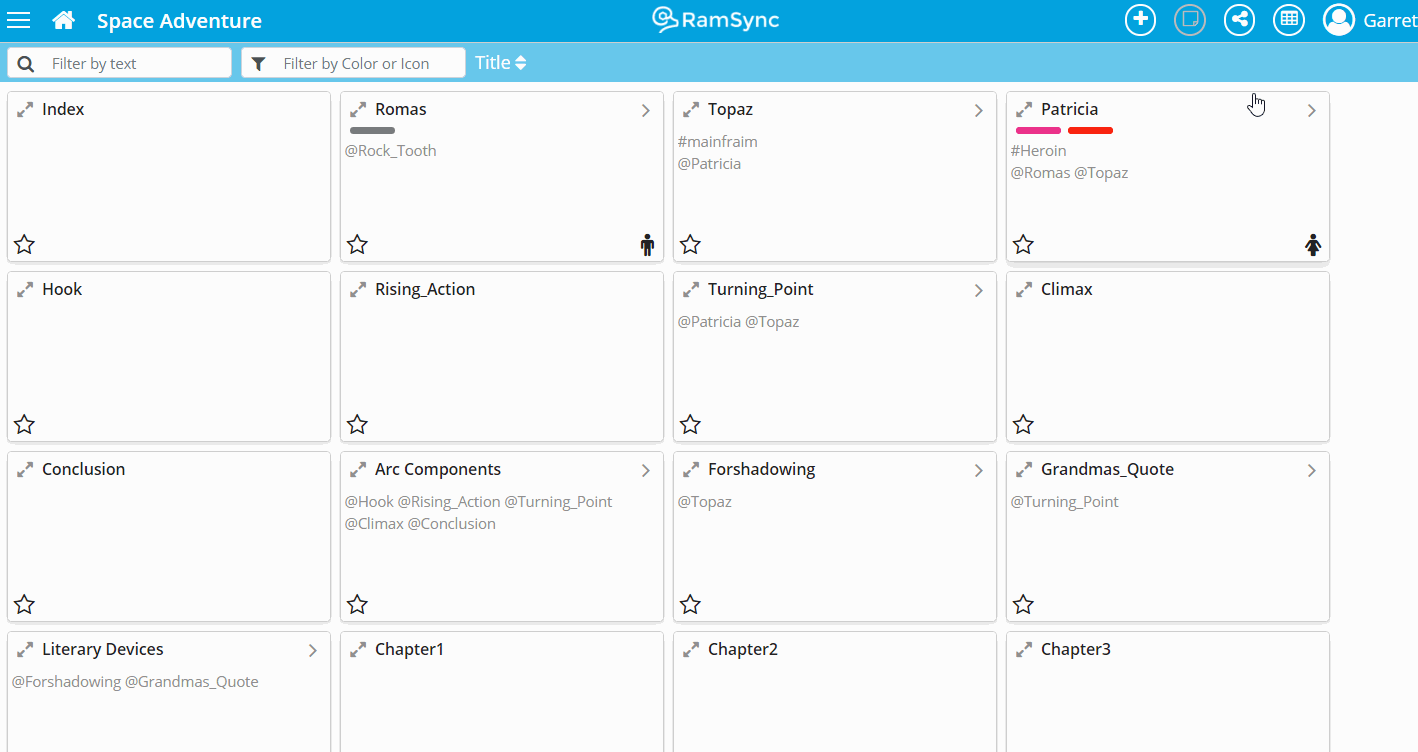 Embedded notes capture the contents and allow for easy assembly and referencing. When one note is updated, it's automatically updated everywhere the note is embedded.
Never underestimate the Graph View. We can make connections between notes, visualize elements of our story, and sort and filter to gain new perspectives. The search and tag filtering can be very valuable as you look to see how different components (such as characters or events) are connected in a visual way.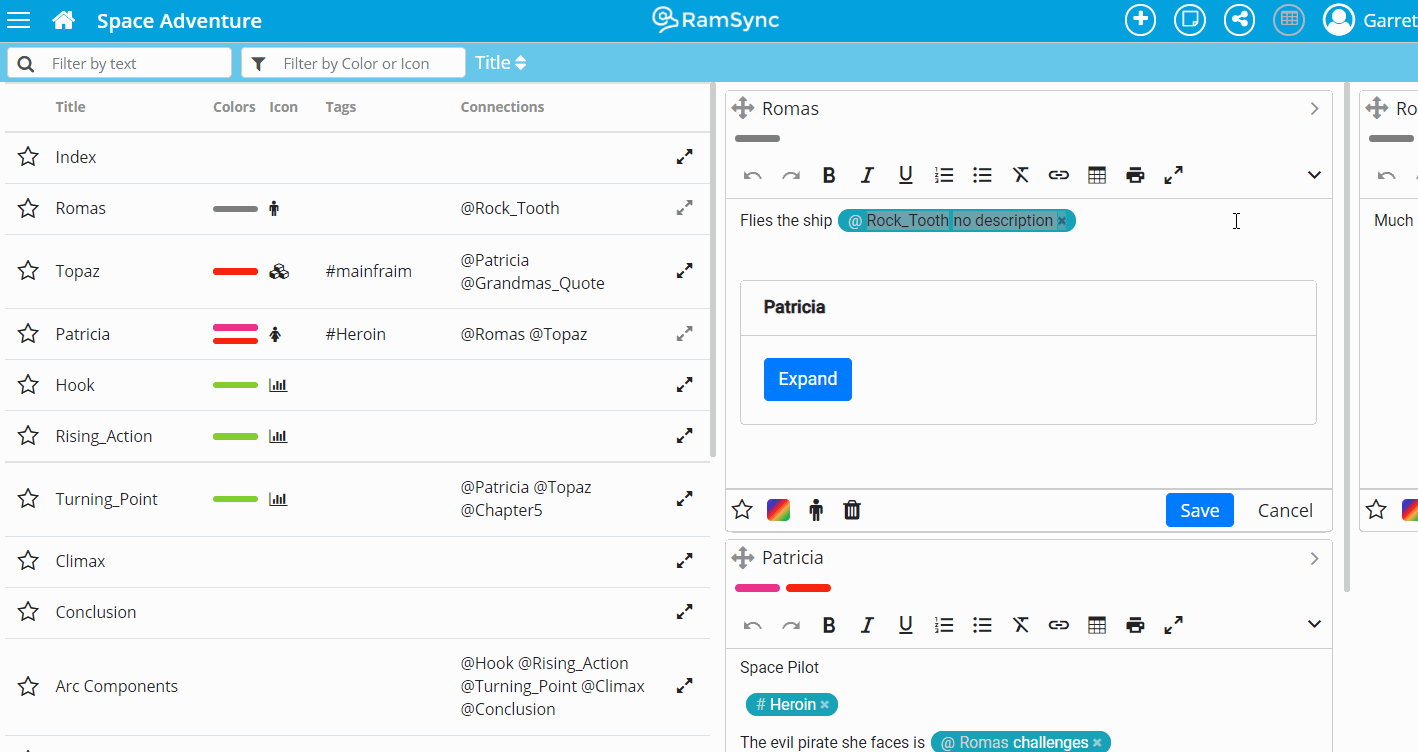 Finally, RamSync allows for rich text editing. Leverage your brain's natural visual processing capabilities with colors, highlights, and even images! Because it is rich text, any notes easily copy over to Word or Google Docs for final review and publication.
So, if you are not using RamSync to organize your writing, why not start now? It's time to let that story inside of you out into the world!